KESÄFESTEJÄ ympäri Kalotin!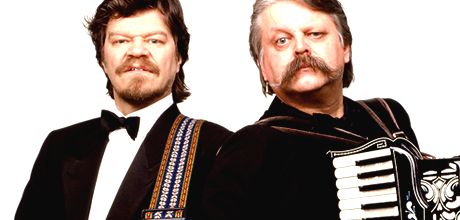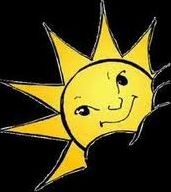 Väylän Pyörre  Musiikkiuutiset on listannut kesän tärkeimmät kevyen musiikin juhlat Pohjois-Kalotilta; Suomesta, Ruotsista ja Norjasta. Lista tarkentuu ja sitä päivitetään kesän kuluessa, sillä kaikki eivät ole vielä mukana. Muutamia täkyjä on muualtakin.
KESÄKUU
Hiljaisuus-festivaali 4.-7.6. Kittilä, Kaukonen
M.A.Numminen & Pedro Hietanen, Jani Nuutinen /The Object Circus Trilogy, Thom Monckton/Moving Stationery, Jenny McArthur/ Echolalia, Emma Kurkinen, Kumea Sound, Rea-Liina Brunou,  Tinna Thorsteinsdóttir & Timo Kinnunen… http://hiljaisuusfestivaali.info/
Kalix Kulturnatta 5.6. Kalix, Ruotsi
Charlotte Perrelli, M.A.Numminen & Pedro Hietanen …http://www.kalix.se/kalixkulturnatta
ZZ Top 13.6.Raatin Stadion, Oulu
Lämppärit: Ben Miller Band (USA), Melrose, Ben Granfelt Band
Midnight Sun Meet  14.6. Jällivaara, Ruotsi
Rip Masters(USA), Rock Around The Clock AllStar Band(Boppers-, Roxette-, Refreshments-, Roadwork-soittajia), Doghouse Rockers, Avalanche …www.msmeet.com/
Aavasaksan Juhannustassit 20.-21.6. Ylitornio
Sari Hellsten, Thor-Görans, Mickes ja Gents
Meänfestivaali  20.-21.6. Pajala, Ruotsi 
Miriam  Bryant, Favorite Hippies, The Magnettes ja Walter Bob
Posion Juhannus 20. -22.6. Posio
Pandora (SWE), Tarja Ylitalo, Dingo… www.posionjuhannus.fi
Kalottjazz & Blues 26. – 29.6  TornioHaparanda
Vieno Kekkonen & Mika Siekkinen trio, Louise Hoffsten, Jo'Buddy Powerduo, Timo Lassy Band,
Helsinki – Cotonou Ensemble, Olli Ontronen & Mighty Shitty…www.kalottjazzblues.net
Kirunafestivalen 26. – 29.6 Kiiruna, Ruotsi
Status Quo (GB), Doug Seegers (USA), Willy Clay Band, Agnes, Crucified Barbara, Linnea Henriksson, Alcazar, Illbatta Boogie Band…http://kirunafestivalen.nu/
Jutajaiset  26. – 30.6 Rovaniemi
Maarit, Orkestar Bordurka, Teuvo Oinas & Kiintotähti, Softengine,  Elastinen, Bjäran, SomBy, Maj-Lis Erola, Jaakko Laitinen & Väärä Raha, Saaga Ensemble, Pentti Hietanen, Tomi Metsäketo & Jyrki Anttila…www.jutajaiset.fi
The Midnight Sun Beatles Weekend  26 – 28.6. Täiköntori & Puistopavinjonki
Jussi Raittinen, The Urban Crow, Jay Goeppner (USA), Let's Go Sixties, Lonelyhearts Club, Cellophane Flowers, Putin on The Beatles (Rus)
HEINÄKUU
Pajalan Markkinat 3.-6.7.
5.7. Raj-Raj Band, Adam Tensta, Gunther, The Refreshments
Toranda ParkFest 4.- 6.7. Tornio
Europe , Sonata Arctica, Anette Olzon ja Cherry & the Vipers… www.theparkfest.com
Kemijärven Yöttömät Yöt 3. -6.7. Kemijärvi
Paula Koivuniemi, Jari Sillanpää, Lauri Tähkä, Tuure Kilpeläinen, Eini, Jarkko Honkanen…
Pohjolan Yössä Kerran 5.7 Lohijärvi 
Mika Jefremoff & Tapani Haapasaaren yhtye
 Wheels/ Classic MotorMeet Nationals 11.- 12.7. Haparanda, Ruotsi
Bourbon Boys, John Lindberg Trio.…www.classicmotormeet.se/
Kamoon Kaakamoon Alapää soi! 13.7. klo 15.00 Kaakamo, Tornio
Anu Tammela, Simo Salminen, Janne Leino, Jari Salo, Freezer, Fresh X, The Meänland, Oy Rytmimusiikki Ab, , Harmonie, GlamouS & Kaakamon Bändikoululaiset.
Riddu Riđđu 9.-13.7. Kaivuono/ Kåfjord, Norja.
 A Tribe Called Red, Elle Márjá Eira, Katarina Barruk, Sator, Biru Baby, Georg Buljo…  http://riddu.no/nb
 Luleå Hamnfestival 9.- 12.7 Luulaja, Ruotsi
Bo Kaspers Orkester, Sanna Nielsen, Amaranthe, Jennie Abrahamsson, Miriam Bryant……www.luleaexpo.se
Midnattrocken 10.- 13. 7 Lakselv, Norja
Karpe Diem, Hellbillies, Broiler, Violet Road, Terje Tysland, Moped, Datarock…
LK:n Kimallus 10. – 14.7 Rovaniemi
Melrose, The Ronski Gang, Freud, Marx, Engels & Jung, Aarne Tenkanen & Tempuntekijät, El Supernaut, , Bablo & Esa Eloranta,  Maya Paakkari, Iskuporakone, The Black Nail, Overtake…
Twin City Festivals 17. -19.7. Tornio
Cheek, Jenni Vartiainen, Jari Sillanpää ja Suvi Teräsniska, Matti Nykänen, Tauski ja Johanna Tukiainen.…http://www.twincityfestivals.com
Ylläs Soikoon 16. – 20.7 Äkäslompolo
Arja Koriseva,  Lauri Tähkä, Heidi Pakarinen, Anniina Mattila, Kyösti Mäkimattila, Kauno Kaulanen,…www.yllassoikoon.fi/
 Bukta-Open Air Festival 17.-19.7. Tromssa, Norja
Patti Smith (USA),  Mastodon (USA),  The Jon Spencer Blues Explosion(USA), The Bronx (USA), Dropkick Murphys (USA), Gallows (GB),Mari Boine, Opeth …http://bukta.no/english/
Högsommarfest 18.-20.7 Korpikylä, Ruotsi
The Meänland, Fredrik Isaksson (Raj-Raj Band), JP Nyströms, Daniel Wikslund, Anna Fält,  T for Three (feat. Mauno Järvelä ja Arto Alakotila)… 

Gamas Blues 19.7. Kaamasen Kievari
Pepe Petranen, the Malpractice, Aila-duo (Sami Grand Prix voittaja 2014), Puck`It Duo, Gamas Duo
Flakasand Rock & Blues 19.7. Morjärv, Ruotsi
Rolf Wikström, The Boppers, Ronny Eriksson & Ramblin´Minds, Lisa Lystam Family Band, Eva Eastwood & The Major Keys, David Morin Band…www.flakasand.hemsida24.se/
 Qstock 25.- 26.7  Oulu
Megadeth(USA), Volbeat (DEN), Soilwork (SWE), Michael Monroe, Radiopuhelimet, Apulanta, Isac Elliot, Cheek, Kaija Koo……www.qstock.fi
 Run To 60`s 25.-27.7. Kemi
Wristshakers, Drills, Maya & the Grandmen, Four Strokes, Deep`N`Rock
Rock@Ivalo-Sity 25. -26.7.
The 69 Eyes, E-Type,  Turo's Hevi Gee, Timo Rautiainen & Jussi Lampi Duo, Jaakko Laitinen & Väärä Raha, Overtake, Esko Eerikäinen…
ELOKUU
Yttersti- Musik Under Augustimånen 2.8.. Kalix, Ruotsi
Sarah Dawn Finer & Trio: Jonas Gröning, Göran Eriksson ja Pablo Cepeda, Förband: Anna Stadling, Stefan Nilsson, Lotta Hasselqvist …www.yttersti.se
Satama Open Air 1.- 2.8. Kemi
Eppu Normaali, Anna Abreu, Janna, Juha Tapio, Paula Koivuniemi, Suvi Teräsniska, Sanni, Irina, Jannika B, Erin, Lauri Tähkä, Tuure Kilpeläinen & Kaihon karavaani, Uniikki, Steve N Seaguls…www.satamaopenair.fi
 Pyhä Unplugged 31.7.-3.8. Pyhätunturi
Aki Kaurismäki, Markus Allan, Marjo Leinonen, Tuomari Nurmio, Irina Björklund, Marko Haavisto & Poutahaukat, Dave Lindholm, Hansu & Pirre, Kari Peitsamo, M.A.Numminen & Pedro Hietanen, Marstio, Aki Louhela, Jaakko Laitinen & Väärä ja  housebandissä mm. Lenni-Kalle Taipale, Sami Pitkämö ja Marzi Nyman
Simerock 8. –  9.8 Rovaniemi
Haloo Helsinki, JVG, Kaija Koo, Jukka Poika, Duudsonit, Stepa & Äre, Flesh Roxon, Rauhatäti…www.simerock.com
Ponnella Jorathaan 9.8. klo 18.30 Pello
Kauko Röyhkä & Boots, Volgograd, TimoPistooli & Talonpoika Lalli, Eini ja Tarja Ylitalo  http://www.pellonkorjuu.fi/etusivu/
LuostoClassic  7. – 10.8. Luostotunturi
Marko Ylönen, Marcelo Nisinman, Zoran Markovic, Keski-Pohjanmaan kamarirokesteri johtajanaan Juha Kangas,EMO Ensemble, johtajanaan Pasi Hyökki…www.luostoclassic.fi
Jalometalli Music Festival  8.- 9.8. Oulu
King Diamond (DK), Testament (USA), Loudness (JPN), Dark Angel (USA), Sacred Reich (USA), High on Fire (USA)…http://www.jalometalli.net
Varangerfestivalen 6. – 10.8. Vesisaari/Vadsö, Pohjois-Norja
Ola Bremnes, Movits!, CC Cowboys, Violet Road, Georg Buljo, Wimme Saari, Alamaailman Vasarat, Tundramatiks…www.varangerfestivalen.no/
Ijahis Idja
16.–18.8.Inari
Mari Boine…www.ijahisidja.fi